Looking for an Edmonton SEO Company that delivers results?
Here's the simple truth about SEO.
A beautifully designed website without an SEO strategy is nothing more than a Ferrari without an engine.
This means its silly to assume you'll get the results you need from a website that focused too much on its design, and not enough on its content.
As a web design and SEO company in Edmonton, we understand that acquiring new customers through your website can be very challenging if you don't generate enough traffic. It's even more difficult if your site has no real focus. What's worse, if your business website isn't generating leads, you're likely to get left in the dust.
As a business owner in Edmonton, you've worked hard each day to grow your business, but you'll eventually realize that you just can't do it alone. Marketing your business is a difficult job and one that can be costly if you struggle to position your business effectively.
If you don't have a proper search engine optimization strategy in place, you will find your website slipping in the search engine results before too long.
This is where SEO services with Selaris, a Digital Marketing Company in Edmonton, can help.
What is SEO?
SEO is short-form for Search Engine Optimization.
SEO is a process designed to increase your website's page ranking in search results using relevant keywords in the page content, therefore enhancing its ability to collect web traffic that is "organic", meaning it comes naturally from the search engines.
The opposite of SEO is paid advertising, otherwise known as PPC (pay per click) advertising.
Pay per click advertising (PPC) is perfect for generating a great deal of traffic to your website right now.
However, pay per click advertising does not improve your position in the organic search results.

An SEO strategy contains several moving parts and requires proper planning to execute and get results.
Why search engine optimization experience matters in a web design agency
Selaris has helped several of its clients get higher page rankings and create more leads for their business using search engine optimization services and search engine marketing. The path to building a successful business online begins with proper SEO management of your website.
The best part?
We've been delivering successful digital marketing campaigns with SEO for almost a decade.
We'll never try and cheat the system. It's a recipe for disaster. We only implement proven tactics and ethical SEO strategies that Google will allow (white hat SEO).
SEO link building is a process of building natural links that point to your content from other websites. There are many services available to purchase links for your website, but most of these links will do more harm to your SEO efforts.
For the highest potential return on your SEO investment, it's best to implement a long-term SEO strategy that uses ethical tactics to achieve results.
SEO is a process, not a "thing"
The most important thing you should know about search engine optimization is that it's an ongoing process that must be maintained. It is not a one-time thing that you can set and forget.
Embracing the SEO process means you stay ahead of the curve, create more opportunities to grow your business, and best of all, increase your revenue.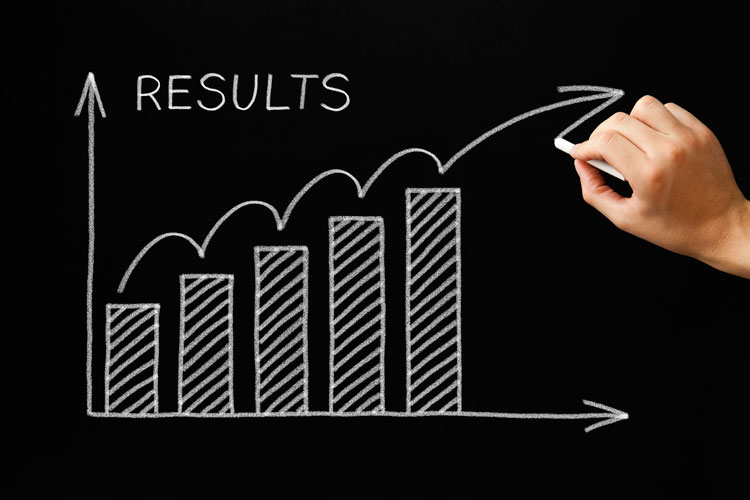 If you're curious about what to expect for your business, ask our SEO specialists about the law firm websites we've transformed into traffic magnets. These sites have high positions in the search results and get a steady stream of inquiries daily.
Fantastic things start to happen when you're one of the top search engine results on the first page of the search results. If you have a pay per click campaign actively running, this allows you to ease off on your spending to reduce your monthly online marketing investment.
It all starts with good search engine optimization practices.
Do I need a long-term contract for Edmonton SEO services?
We will never require you to have a long-term contract for SEO services, but we always encourage you to make a long-term commitment to the marketing plan we establish for you. It will help you to achieve the best results.
Search Engine Optimization is not the right investment for you if you are looking for some quick results. For quick bursts of traffic and sales, consider a pay per click (PPC) campaign using Facebook or Google Ads.
Clients who commit to the SEO program we outline find it makes the most sense to work with us on an annual basis. That's because they understand that the process we've explained and that the results do not happen overnight.
You will see gradual growth over time. Your phone will start to ring more. Your website traffic will increase. These are the results of an effective marketing strategy.
What about local SEO in Edmonton?
Local SEO campaigns focus on increasing your exposure in local search engine results.
Achieving a high local ranking amongst your competitors involves many important components, including citations (online mentions of your business in directories), photos of your business, and a Google My Business page that is always improving.
Businesses that receive a natural flow of positive reviews on their Google My Business map listing present themselves as a trustworthy business.
There's plenty of Edmonton SEO companies out there. Work with an Edmonton SEO company that delivers results with SEO campaigns, social media marketing, and generates inquiries to help grow your business.
How to kickstart your SEO campaign
To start a proper SEO management campaign for your business, the first thing you'll need is a website. Your site needs to be clean, fast-loading, easy to use, and easy to navigate.
Google analyzes several factors on your website, but you're usually in good shape by offering the best possible user experience with a fast-loading site.
Make sure you have excellent website content with relevant keywords to the search intent of your audience.
Will SEO work on my old, outdated website?
Fact - you do not need a pretty website to rank well in Google.
However, it's very important that you modernize your website to be accessible by all devices, including smartphones and traditional PCs/laptops.
Ask your web designer to ensure your website is fast-loading and is crawlable by all search engines.
It is still a good idea to have an aesthetically pleasing website design as your visitors will react to what they see before they start reading content.
If you are a new business, or a company looking to develop a new website, our web design services can help. We'll get you online quickly and get the search engine optimization process going immediately.
If you already have a website, we will take over the management and marketing of your site to kickstart the ranking process. We'll run competitor SEO analysis to see how your competitors are performing, and the relevant keywords and tactics they are using to rank in the organic search results.
Exceptional website content makes SEO work better
Google loves websites with fresh web content.
Adding new content regularly, whether it's new service pages or blog entries, is a great way to expand your site and acquire new streams of organic traffic.
Your website also requires web content that engages your visitors and influences them into purchasing your goods and services. Quality website content begins with keyword research into your competitors and focuses on the relevant keywords that will drive traffic to your pages.
Selaris, an Edmonton SEO company, has been writing top quality web content for years and takes great pride in witnessing the fantastic transformation that takes place for our clients.
The browsing experience goes from one that is boring to one that is memorable.
If you're having trouble coming up with the right words for your web pages, contact us. We'll create new content for your website regularly and optimize it, so you stand out in the search engine results as a leader in your field.
Everyone trusts an expert. Let that expert be you.
Increasing your exposure with SEO link building
We'll scout out the best linking opportunities on the web and create links that point back to your website service pages and blog posts. Websites that receive links from high-authority sites in their respective fields gain a significant advantage.
A strong backlink profile shows trust for your company.
It proves you are a go-to source of information for your service or topic. It gives your visitors a feeling of confidence knowing they are dealing with a reputable company that can help them.
Get ready, your business is about to change entirely!
Don't waste another minute - contact us online or use the form on this page to request a free proposal for monthly SEO services. We will perform an audit of your existing website, and propose a marketing plan that fits within your budget.
For faster response, call us directly at (780) 484-9944 and ask to speak to one of our SEO marketing consultants.
You might also be interested in:
Are you ready for more website traffic and improved Google rankings?
Let's talk!
Get started today by requesting a FREE, no-obligation consultation with our SEO professionals. For faster service, please call (780) 484-9944.